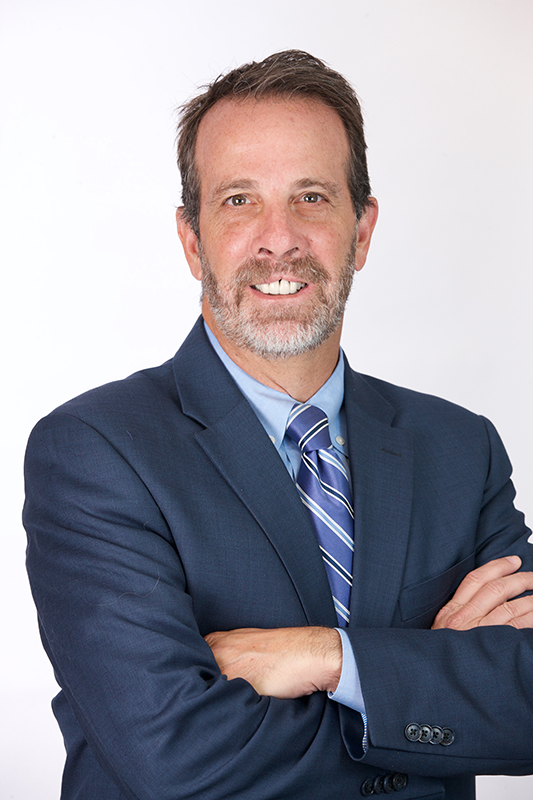 Office Location
99 Park Avenue
New York, NY 10016
T 212.286.8585
F 212.490.8966 
ny@hpmb.com
Areas of Practice
Medical Liability Defense
Appellate Practice
Products Liability & Mass Tort
Education
Fordham University School of Law: JD: 1989
Dickinson College: BA: 1986
Bar Admissions
Connecticut
New York
United States Court of Appeals for the Second Circuit
United States District Court, Eastern District of New York
United States District Court, Southern District of New York
Daniel Ratner: Daniel S. Ratner is HPM&B's Managing Partner and heads its Appellate Practice group. Mr. Ratner joined the firm in 1994 after serving for five years as an assistant district attorney in the Appeals Bureau of the Bronx District Attorney's Office. He represents pharmaceutical and medical device companies, hospitals, and individuals in the defense of product liability and professional liability actions. He has briefed and argued more than 250 civil and criminal appeals in the United States Courts of Appeals, the New York Court of Appeals, the Connecticut Supreme Court, and the state intermediate appellate courts. In addition to handling substantive motions at the trial level, Mr. Ratner works closely with the firm's trial attorneys in developing legal strategies. He also assists clients with risk management issues, and in advancing positions regarding proposed legislation and regulations that may affect their interests.
Dan is regularly nominated by his peers as one of the The Best Lawyers in America® in the areas of Appellate Law and Product Liability Litigation and as a Super Lawyer® in the area of Appellate Litigation.
Mr. Ratner has authored numerous articles and treatises, and he frequently presents lectures to clients and bar groups regarding legal developments. He is a member of the Defense Research Institute and the New York State Medical Defense Bar Association.
MORE
Representative Appellate Cases:
Colombini v. Westchester Healthcare Corp. 2009 N.Y. Slip Op. 51555(U), 2009 WL 2170230 (Sup. Ct. Westchester Cnty., Jul 6, 2009)(holding that state claims against maker of MRI machines stemming from plaintiffs' decedent's death from injuries he sustained while undergoing an MRI test are preempted under the federal 1976 Medical Device Amendments to the Food, Drug and Cosmetic Act.  Court extends Supreme Court's holding in Riegel v. Medtronic, Inc. to reclassified Class II devices that originally are subject to premarket testing and approval by FDA as Class III devices).
Berlinger v. Kraft, 60 A.D.3d 489, 875 N.Y.S.2d 50 (1st Dep't 2009)(awarding summary judgment to internist based on showing that an earlier referral to a pulmonologist to assess mycobacterial infection would not have prevented unnecessary surgery to remove part of plaintiff's lung where subsequent treating physicians made independent decision that surgery was indicated based on plaintiff's symptoms at that time).
Kambousi Restaurant, Inc. v. Burlington Ins. Co., 58 A.D.3d 513, 871 N.Y.S.2d 129 (1st Dep't 2009)(reversing order dismissing declaratory judgment action against insurer based on late notice where insured established a good-faith belief of nonliability, excusing the untimely notice, where husband of trip and fall victim told restaurant manager told manager "not to worry" because his wife had tripped over her shoelaces and where couple had disappeared by the time manager returned to parking lot with materials to write an incident report).
Poblocki v. Todoro, 49 A.D.3d 1239, 856 N.Y.S.2d 327 (4th Dep't 2008)(dismissing claim against home care nurse stemming from alleged failure to timely diagnose and treat leaking aneurysm where nurse complied with orders given by decedent's physician, including the revised order that home care nursing visits need not be conducted over the weekend, and those orders were not so clearly contraindicated by normal practice that ordinary prudence required inquiry.  Further, there was no evidence that earlier detection of decedent's aneurysm would have prevented decedent from developing a cerebral vasospasm).
DeCrescenzo v. Gonzalez, 46 A.D.3d 607, 847 N.Y.S.2d 236 (2d Dep't 2007)(setting aside $14 million judgment and ordering new trial based on judge's favoritism of plaintiffs and their attorney during trial, including giving a gift to the infant plaintiff in the presence of the jury).
Veloz v. Refika Realty, 38 A.D.3d 299, 831 N.Y.S.2d 399 (1st Dep't 2007)(dismissing lead poisoning case based on showing that infant plaintiff did not suffer any physical or cognitive injuries where plaintiffs' expert failed to cite medical literature in support of his theory that child's alleged deficits in sequencing movements, visuospatial memory and speed of processing visual information were causally related to early childhood exposure to lead).
Behar v. Coren, 21 A.D.3d 1045, 803 N.Y.S.2d 629 (2d Dep't 2005)(holding that  plaintiffs failed to raise a triable issue of fact, as their expert's affidavit did not mention whether the expert had any specific training or expertise in surgery, gastroenterology, or pediatrics. The expert failed to lay the requisite foundation for his asserted familiarity with the applicable standards of care).
Welch v. Scheinfeld, 21 A.D.3d 802, 801 N.Y.S.2d 277 (1st Dep't 2005)( holding that HPM&B client was not vicariously liable for alleged malpractice of private attending obstetrician during labor and delivery where the record conclusively established that hospital staff kept treating physician apprised of plaintiff's condition before he arrived to deliver the baby and there is no evidence that the physicians who assisted Dr. Scheinfeld in the birth deviated from any of his directions).
Kwa v. Roberts, 18 A.D.3d 444, 794 N.Y.S.2d 417 (2d Dep't May 2, 2005)(affirming judgment after trial and rejecting plaintiff's arguments regarding the improprieties on the verdict sheet and extrajudicial communications between a court officer and the jury concerning a juror note).
DeAngelis v. N.Y. Univ. Med. Ctr., 15 A.D.3d 185, 789 N.Y.S.2d 47 (1st Dep't Feb. 3, 2005)(affirming judgment based upon defense verdict.  Court rejects claim that a missing witness respecting plaintiff's treating cardiologist was improper where plaintiff failed to show that his  testimony would have been cumulative, or that he was either unavailable or not under her control.  Also holding that the court did err in precluding plaintiff from utilizing at trial a letter written by cardiologist five years subsequent to the alleged malpractice).
Murillo v. Seymour Ambulance Assoc., Inc., 264 Conn. 474, 823 A.2d 1202 (2003)(in case of first impression, Connecticut Supreme Court holds that hospital did not owe a duty of care to bystander who was injured after fainting while observing care being rendered to her sister).
Lara v.  New York City Health and Hospitals Corporation,  305 A.D.2d 106, 757 N.Y.S.2d 740 (1st Dep't 2003)(Appellate Division affirms order setting aside $10 million medical malpractice verdict in favor of infant-plaintiff who claimed catastrophic brain injury including cerebral palsy based on alleged negligent obstetrical care.  The first such holding in New York in which testimony of a medical expert in a medical malpractice case was stricken as unreliable under Frye and Daubert)(HPM&B appeared as amicus curiae on behalf of New York State Medical Defense Bar Association).
Giberson v. Panter, 286 A.D.2d 217, 729 N.Y.S.2d 29 (1st Dep't 2001)(affirming order granting summary judgment to defendant obstetrician, rejecting claim that obstetrician negligently failed to diagnose Cornelia de Lange Syndrome).
Robinson v. Aziz, 275 A.D.2d 362, 364, 712 N.Y.S.2d 585 (2d Dep't 2000)(medical malpractice:  plaintiff sustained permanent injuries when an anesthesiologist negligently administered general anesthesia during surgery.  Issue was whether anesthesiology practice should be vicariously liable to the patient. The jury found that the attending physician was an independent contractor and not an employee of the practice, but the trial court held that the practice was liable because administration of anesthesiology is an "inherently dangerous activity," creating a non-delegable duty. Reversing the lower court, setting aside a $700,000 judgment and dismissing the complaint, the Appellate Division agreed with our position about the potential ramifications of this ruling, holding that "[p]ublic policy is not served by applying the inherently dangerous work exception to the practice of accepted medical procedures, as an employer should not be required to anticipate that a medical professional hired as an independent contractor will exercise his or professional judgment in a manner that is dangerous or contraindicated.")
Walter v. Betancourt, 283 A.D.2d 223, 724 N.Y.S.2d 728 (1st Dep't 2001)(reversing denial of summary judgment motion by defendant hospital.  Appellate Division holds that hospital not responsible for causing the infant‑plaintiff's Erb's Palsy in mishandling her delivery because patient was under the care of a private attending physician).
Mandroukakis v. County of Westchester, 276 A.D.2d 533, 718 N.Y.S.2d 855 (2d Dep't 2000)(reducing $7.5 million medical malpractice verdict to $3 million).
Weinstein v. New York Hospital, 280 A.D.2d 333, 720 N.Y.S.2d 475 (1st Dep't 2001)(reducing $12 million medical malpractice verdict to $6.5 million).
Edin v. Halff, 261 A.D.2d 569, 690 N.Y.S.2d 705 (2d Dep't 1999)(affirming order setting aside $1 million jury verdict based on post-trial motion showing lack of evidence that defendant physician caused plaintiff's alleged brachial plexus injury).
Yasin v. Manhattan, Eye, Ear & Throat Hosp., 254 A.D.2d 281, 678 N.Y.S.2d 112 (2d Dep't 1998)(medical malpractice action; affirming order awarding summary judgment, holding that defendant urologist not liable for the alleged failure to diagnosed endocarditis after referring the plaintiff to a cardiologist).
Filippone v. St. Vincent's Hosp. and Med. Ctr., 253 A.D.2d 616, 677 N.Y.S.2d 340 (1st Dep't 1998)(medical malpractice action; reversing denial of summary judgment motion brought on behalf of defendant hospital. Court holds that hospital not liable for negligence of private attending physician).
Newman v. Keuhnelian, 248 A.D.2d 258, 670 N.Y.S.2d 431 (1st Dep't 1998)(affirming dismissal of medical malpractice action on statute-of-limitations grounds).
Jaffe v. New York Hospital, 249 A.D.2d 194, 672 N.Y.S.2d 94 (1st Dep't 1998)(reversing denial of summary judgment motion in medical malpractice action alleging failure to diagnose meningitis; summary judgment awarded to defendant).
Palestrant v. Garcia, 244 A.D.2d 199, 664 N.Y.S.2d 31 (1st Dep't 1997)(affirming judgment in favor of defendant in medical malpractice.  The infant-plaintiff, who claimed that pediatrician failed to diagnose a cancerous tumor, appealed from jury verdict in favor of defendant, claiming various evidentiary errors at trial).
Margolese v. Uribe, 238 A.D.2d 164 , 655 N.Y.S.2d 524 (1st Dept. 1997)
(Reversing the denial of summary judgment and dismissing a medical malpractice action against our client, a retinal specialist, on the ground that plaintiffs failed to demonstrate a triable issue of fact on their claim that our client delayed a diagnosis or that the diagnosis proximately caused the alleged loss of eyesight).
Vasilopoulos v. Romano, 228 A.D.2d 669, 645 N.Y.S.2d 501 (2d Dept. 1996)
Legal malpractice claim, on appeal court dismisses claims of intentional infliction of emotional distress and punitive damages against a plaintiff who claimed lawyer-client assisted in a fraudulent mortgage).
Parrino v. Sperling, 232 A.D.2d 618, 648 N.Y.S.2d 702 (2d Dept. 1996)
(products liability action; wheelchair repairer accused of defectively assembling a wheelchair.  On appeal, court dismissed claims of breach of contract and breach of warranty on statute of limitations grounds).
King v. Gaier, 233 A.D.2d 242, 650 N.Y.S.2d 107 (1st Dept. 1996)
(Affirming a dismissal of claims of aiding and abetting a fraud and legal malpractice against our client, a lawyer accused of bilking an estate).
Ciotti v. New York Hospital, 221 A.D.2d 581, 634 N.Y.S.2d 204 (2d Dept. 1995)
(Affirming defendant's verdict in obstetrical case where the jury rejected plaintiff's claim that mismanagement of a delivery resulted in hypoxic damage to infant's kidneys requiring transplant).
Gamiel v. University Hospital, 216 A.D.2d 80, 628 N.Y.S.2d 74 (1st Dept. 1995)
(Reversing a decision imposing liability against a hand surgeon, for failing to spot cancer in an x-ray after the jury exonerated him.  The Appellate Division dismissed the case in part on the ground that a treating physician may not be held liable for all aspects of a patient's care as a matter of law).   
Saxe v. Veber, 86 N.Y.2d 820, 657 N.E.2d 492, 633 N.Y.S.2d 471 (1995)
(Medical malpractice case in which plaintiff attempted to change the venue of the action on the ground that plaintiff was a sitting judge in the original venue (Manhattan) but to a county which is traditionally friendly to plaintiffs in tort cases (Kings).  Despite the absence of explicit statutory language to this effect, Court of Appeals holds that a change of venue must be to a place where the action could have been venued in the first place, thus preventing the abuse attempted in this case).
Romano v. Marks, 231 A.D.2d 563, 647 N.Y.S.2d 272 (2d Dept. 1996)
(Affirming a defense verdict in a medical malpractice/lack of informed consent case in which the jury rejected plaintiff's claim that our client failed to provide proper warnings about the risks of cosmetic surgery)
Astuto v. Hogan, 219 A.D.2d 692, 631 N.Y.S.2d 761 (2d Dept. 1995)(affirming a defense verdict holding that our client provided proper warnings to a plaintiff before undergoing surgery.
McCalla v. Warner-Lambert, 1995 U.S. App. LEXIS 39916 (2d Cir. 1995)
(invoking the "learned intermediary" doctrine, the U.S. Court of Appeals affirms the dismissal of a claim that our client, a pharmaceutical maker, failed to give proper warnings regarding its flu vaccine).