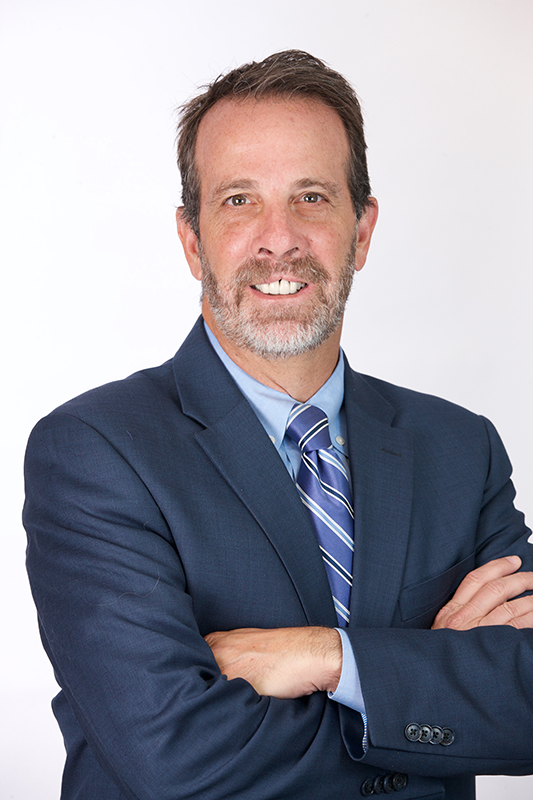 Office Location
99 Park Avenue
New York, NY 10016
T 212.286.8585
F 212.490.8966
Areas of Practice
Medical Liability Defense
Appellate Practice
Products Liability & Mass Tort
Education
Fordham University School of Law: JD: 1989
Dickinson College: BA: 1986
Bar Admissions
Connecticut
New York
United States Court of Appeals for the Second Circuit
United States District Court, Eastern District of New York
United States District Court, Southern District of New York
Daniel S. Ratner is a senior partner at HPM&B and heads its Appellate Practice group.
Dan joined the firm in 1994 after serving for five years as an assistant district attorney in the Appeals Bureau of the Bronx District Attorney's Office. He represents pharmaceutical and medical device companies, hospitals, and individuals in the defense of product liability and medical liability actions. He has briefed and argued more than 300 reported civil and criminal appeals in the United States Courts of Appeals, the New York Court of Appeals, the Connecticut Supreme Court, and the state intermediate appellate courts. He regularly appears in the Appellate Division, First and Second Departments. Dan is frequently retained to handle appeals based on his 33 years of experience in those courts and his ability to quickly analyze a matter and provide a fresh perspective to clients.
Mr. Ratner works closely with the firm's trial attorneys in developing legal strategies focused on early dispositions. Dan also handles complex, substantive motions in the trial courts at all stages of litigation, including pre-Answer, discovery, summary judgment, trial, and post-trial motions. In the appellate courts, he has successfully challenged several multi-million-dollar jury verdicts based on legal errors, insufficient evidence, and excessive damages.
He also assists clients with risk management issues and in interpreting recent and proposed legislation and regulations that may affect their interests.
Since 2012, Dan has been annually nominated by his peers as a Best Lawyer in America®️ in the areas of Appellate Law and Product Liability Litigation and as a Super Lawyer®️ in the area of Appellate Litigation.
Mr. Ratner has authored numerous articles and treatises, and he frequently presents lectures to clients, bar groups and his colleagues at the firm regarding legal developments.
Dan served as the Firm's Managing Partner from 2000-2022. He currently serves on the Firm's Executive Committee and Finance Committee.
Selected for Best Lawyers 2024
Selected Reported Cases:
Amid v Chase, 720 Fed. Appx. 6 (2d Cir. 2017)
Parnes v Receivable Mgmt. Servs. LLC, 489 Fed. Appx. 510 (2d Cir. 2012)
Teachers Ins. & Annuity Ass'n of Am. v Criimi Mae Servs. Ltd. P'ship, 481 Fed. Appx. 686 (2d Cir. 2012)
Smith v N.Y. Presbyterian Hosp., 254 Fed. Appx. 68 (2d Cir. 2007)
Eisemann v Greene, 204 F.3d 393 (2d Cir. 2000)
Eisemann v Greene, 2000 U.S. App. LEXIS 2289 (2d Cir. 2000)
McCalla v Warner-Lambert, 1995 U.S. App. LEXIS 39916 (2d Cir. 2000)
Milano by Milano v Freed, 64 F.3d 91 (2d Cir. 1995)
Maula v Freckleton, 972 F.2d 27 (2d Cir.  1992)
Doughlin v Bayer Corp. (In re Baycol Prods. Litig.), 2007 U.S. Dist. LEXIS 69363 (D. Minn. 2007)
Nayyar v Bayer Corp. (In re Baycol Prods. Litig.), 2007 U.S. Dist. LEXIS 68778 (D. Minn. 2007)
Kern v Adler, 2006 U.S. Dist. LEXIS 41496 (EDNY 2006)
Scher v Bayer Corp., 258 F. Supp. 2d 190 (EDNY 2003)
Malik v Brennan, 1995 U.S. Dist. LEXIS 12413 (SDNY 1995)
McCray v Artuz, 1994 U.S. Dist. LEXIS 15602 (SDNY 1994)
Ramos v Keane, 1994 U.S. Dist. LEXIS 3400 (SDNY 1994)
Modeste v Local 1199, Drug, Hosp. & Health Care Employees Union, 850 F. Supp. 1156 (SDNY 1994)
People ex rel. Maula v Freckleton, 782 F. Supp. 889 (SDNY 1992)
Van Allen v Coughlin, 1991 U.S. Dist. LEXIS 4974 (SDNY 1991)
Murillo v Seymour Ambulance Ass'n, 264 Conn. 474 (2003)
Murillo v Griffin Hosp., 259 Conn. 933 (2002)
Jacob v Franklin Hosp. Med. Ctr., 36 NY3d 1102 (2021)
Callistro v Bebbington, 20 NY3d 945 (2012)
Foote v Albany Med. Ctr. Hosp., 16 NY3d 211 (2011)
Duffy v Vogel, 12 NY3d 169 (2009)
X. v Cabrini Med. Ctr., 97 NY2d 247 (2002)
Tenuto v Lederle Lab., 90 NY2d 606 (1997)
People v Flores, 84 NY2d 184 (1994)
People v Herring, 83 NY2d 780 (1994)
People v Martinez, 82 NY2d 436 (1993)
People v Madera, 82 NY2d 775 (1993)
People v Outley, 80 NY2d 702 (1993)
People v Cruz, 81 NY2d 738 91992)
People v Williamson, 79 NY2d 799 (1991)
Rodriguez v Westchester Med. Ctr. (WMC), 2021 N.Y. App. Div LEXIS 4604 (2d Dept 2021)
Kramarenko v New York Cmty. Hosp., 195 AD3d 608 (2d Dept 2021)
Thaler v Varlotta, 194 AD3d 504 (1st Dept 2021)
Matter of Al Saud v New York & Presbyt. Hosp., 193 AD3d 627 (1st Dept 2021)
Estrella v E. Tremont Med. Ctr., 193 AD3d 567 (1st Dept 2021)
Scopelliti v Westmed Med. Group, 193 AD3d 1009 (2d Dept 2021)
Elstein v Hammer, 192 AD3d 1075 (2d Dept 2021)
Xenias v Mount Sinai Health Sys. Inc., 191 AD3d 454 (1st Dept 2021)
Joynes v Donatelli, 190 AD3d 845 (2d Dept 2021)
Hernandez v Eachempati, 190 AD3d 552 (1st Dept 2021)
Zabary v North Shore Hosp. in Plainview, 190 AD3d 790 (2d Dept 2021)
Guzman v City of New York, 190 AD3d 454 (1st Dept 2021)
Vinogradov v Bay Plaza Apts Co., LLC, 189 AD3d 1663 (2d Dept 2020)
Qiao v Finn, 189 AD3d 513 (1st Dept 2020)
Jacob v Franklin Hosp. Med. Ctr., 188 AD3d 838 (2d Dept 2020)
Longhi v Lewit, 187 AD3d 873 (2d Dept 2020)
Gorokhova v Consolidated Edison of N.Y., Inc., 186 AD3d 1201 (2d Dept 2020)
Espinosa v Montefiore Med. Ctr., 185 AD3d 474 (1st Dept 2020)
Berger v Shen, 185 AD3d 539 (2d Dept 2020)
Waring v Matalon, 185 AD3d 623 (2d Dept 2020)
Malloy v Montefiore Med. Ctr., 183 AD3d 811 (2d Dept 2020)
Ayers v Mohan, 182 AD3d 479 (1st Dept 2020)
Ruiz v Reiss, 180 AD3d 623 (1st Dept 2020)
Rosenthal v Alexander, 180 AD3d 826 (2d Dept 2020)
Sklarova v Coopersmith, 180 AD3d 510 (1st Dept 2020)
Tsocanos v Zaidman, 180 AD3d 841 (2d Dept 2020)
Gardner v Consolidated Edison Co. of N.Y., Inc., 180 AD3d 469 (1st Dept 2020)
Negron v Shou, 179 AD3d 516 (1st Dept 2020)
Murphy v Drosinos, 179 AD3d 461 (1st Dept 2020)
Pira v Carasca, 177 AD3d 559 (1st Dept 2019)
Matter of Saud v New York & Presbyt. Hosp., 176 AD3d 505 (1st Dept 2019)
Garcia v West 170th Realty Inc., 176 AD3d 463 (1st Dept 2019)
Rotante v New York Presbyt. Hospital- N.Y. Weill Cornell Med. Ctr., 175 AD3d 1142 (1st Dept 2019)
Rezk v New York Presbyt. Hospital/N.Y. Weill Cornell Ctr., 175 AD3d 738 (2d Dept 2019)
Rodriguez v River Val. Care Ctr., Inc., 175 AD3d 432 (1st Dept 2019)
Bahnyuk v Reed, 174 AD3d 481 (1st Dept 2019)
Gallardo v Ude, 172 AD3d 653 (1st Dept 2019)
Korszun v Winthrop Univ Hosp., 172 AD3d 1343 (2d Dept 2019)
Altagracia S. v Cowels, 172 AD3d 605 (1st Dept 2019)
Smith v Cooper, 172 AD3d 776 (2d Dept 2019)
Lefkowitz v Kelly, 170 AD3d 1148 (2d Dept 2019)
Darko v Guerrino, 169 AD3d 768 (2d Dept 2019)
Ayala v Pascarelli, 168 AD3d 613 (1st Dept 2019)
Pino v Behrman, 168 AD3d 467 (1st Dept 2019)
Salgado v North Shore Univ Hosp., 167 AD3d 1057 (2d Dept 2018)
Rosenblatt v Franklin Hosp. Med. Ctr., 165 AD3d 862 (2d Dept 2018)
Laner v Laner, 164 AD3d 1433 (2d Dept 2018)
Teran v Ast, 164 AD3d 1496 (2d Dept 2018)
Chiappone v North Shore Univ Hosp., 164 AD3d 463 (2d Dept 2018)
DB v Montefiore Med. Ctr., 162 AD3d 478 (1st Dept 2018)
Hinson v Anderson, 159 AD3d 494 (1st Dept 2018)
Burger v Das, 159 AD3d 667 (2d Dept 2018)
Cabral v Stern, 159 AD3d 405 (1st Dept 2018)
Thomas v Farrago, 154 AD3d 896 (2d Dept 2017)
Gallery v Messerschmitt, 151 AD3d 940 (2d Dept 2017)
Cleasby v Acharya,  150 AD3d 605 (1st Dept 2017)
Gorokhovskiy v NYU Hosps. Ctr., 150 AD3d 966 (2d Dept 2017)
Gattling v Sisters of Charity Med. Ctr., 150 AD3d 701 (2d Dept 2017)
Murray v Charap, 150 AD3d 752 (2d Dept 2017)
Spiegel v Beth Israel Med. Center-Kings Hwy. Div, 149 AD3d 1127 (2d Dept 2017)