Unanimous Defense Verdict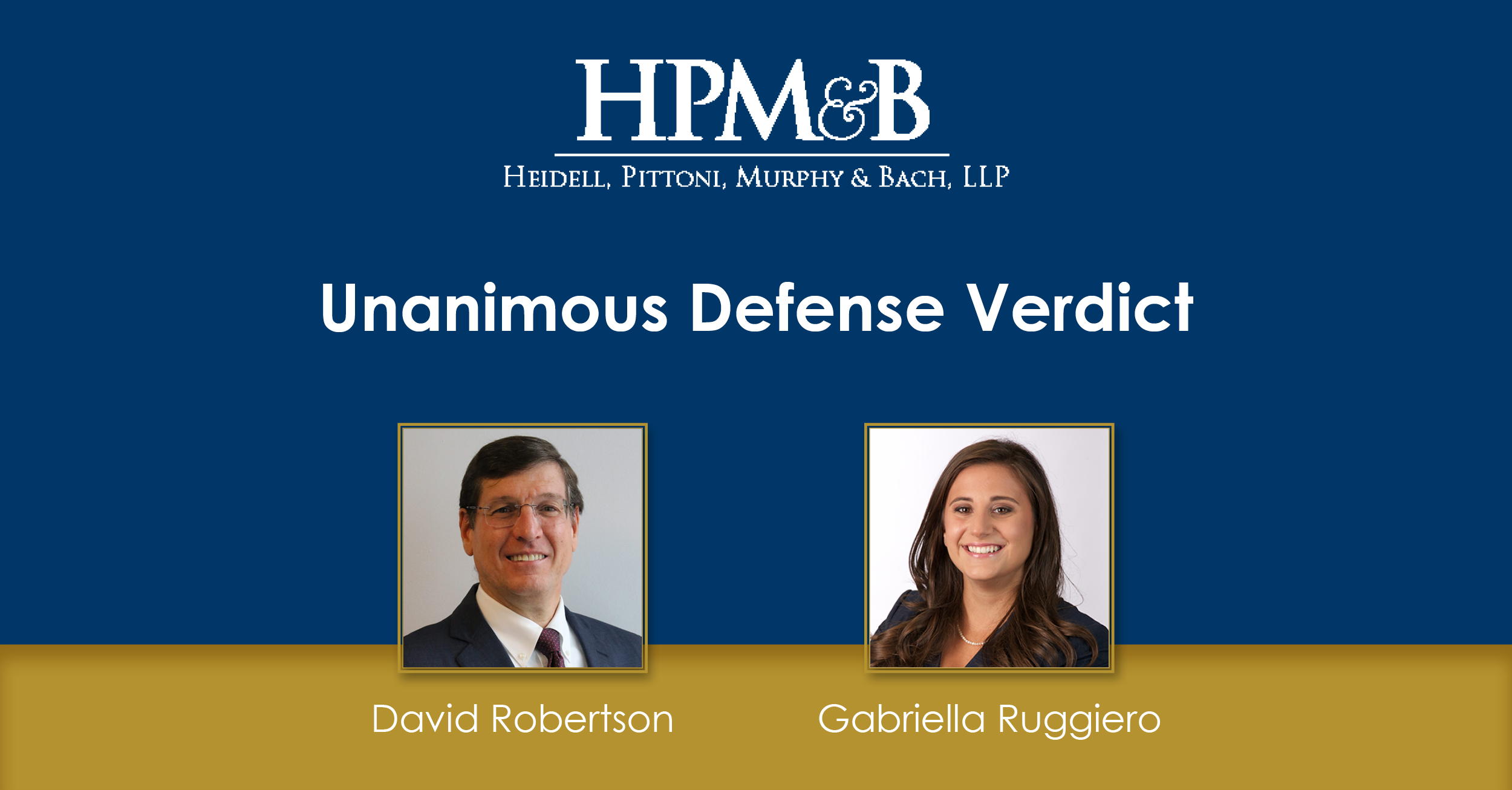 HPM&B Partner David Robertson and Associate Gabriella Ruggiero obtained a unanimous defense verdict in a medical negligence case on behalf of a skilled nursing facility and the three individual nurses who were named as defendants by the plaintiff estate. The case was tried in Connecticut Superior Court.
The plaintiff's decedent was a 90-year-old man who sustained an unwitnessed fall while a patient at the defendant skilled nursing facility in March of 2017. The plaintiff alleged that its decedent suffered various injuries including a broken right hip. After considering all of the evidence before it, the jury unanimously rendered a defense verdict!