Summary Judgment Dismissal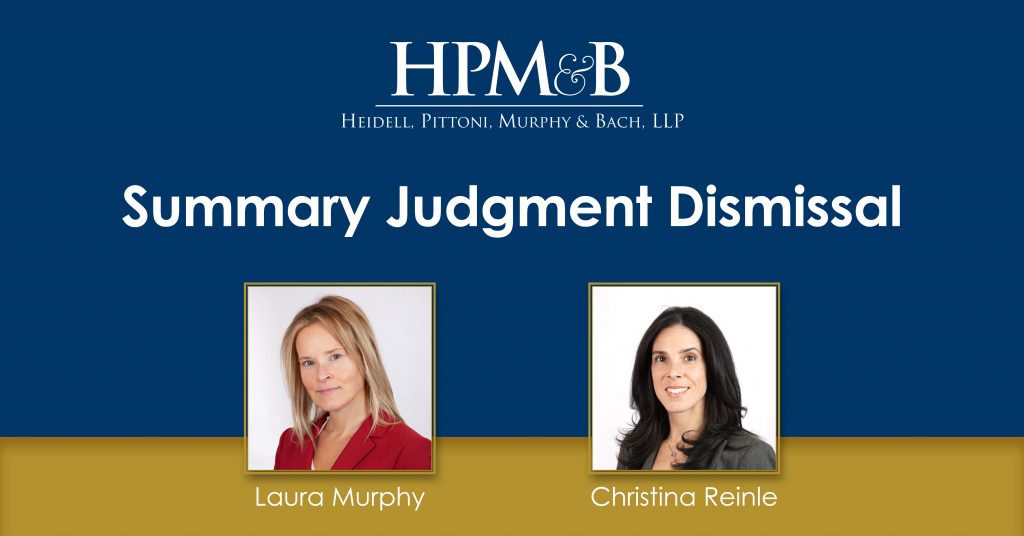 Congratulations to Laura S. Murphy and Christina A. Reinle on obtaining Summary Judgment dismissal on behalf of an Orthopedic Surgeon, a major metropolitan area hospital, and a New York health system.
In this medical malpractice action, plaintiff alleged our clients negligently performed a right total hip replacement surgery, failed to obtain consent for the procedure, and failed to render proper post-operative care. Consequently, plaintiff allegedly sustained pain and suffering and required surgical revision. In support of their motion papers, Ms. Murphy and Ms. Reinle submitted an Expert Affirmation from an Orthopedic Surgeon who opined the initial surgery was properly performed; the post-operative care was appropriate; the need for revision surgery was not the result of any malpractice on the part of the defendants; and plaintiff was adequately informed of the risks, benefits and alternatives to surgery. In Opposition, plaintiff's expert opined the defendants failed to diagnose a loose femoral component post-operatively, and earlier diagnosis with earlier surgical revision would have afforded plaintiff a better outcome. In Reply, Ms. Murphy and Ms. Reinle successfully argued that plaintiff's expert set forth speculative and conclusory opinions, and failed to establish that an earlier diagnosis would have resulted in any alternative treatment or faster recovery. The Court agreed and dismissed the case in its entirety.